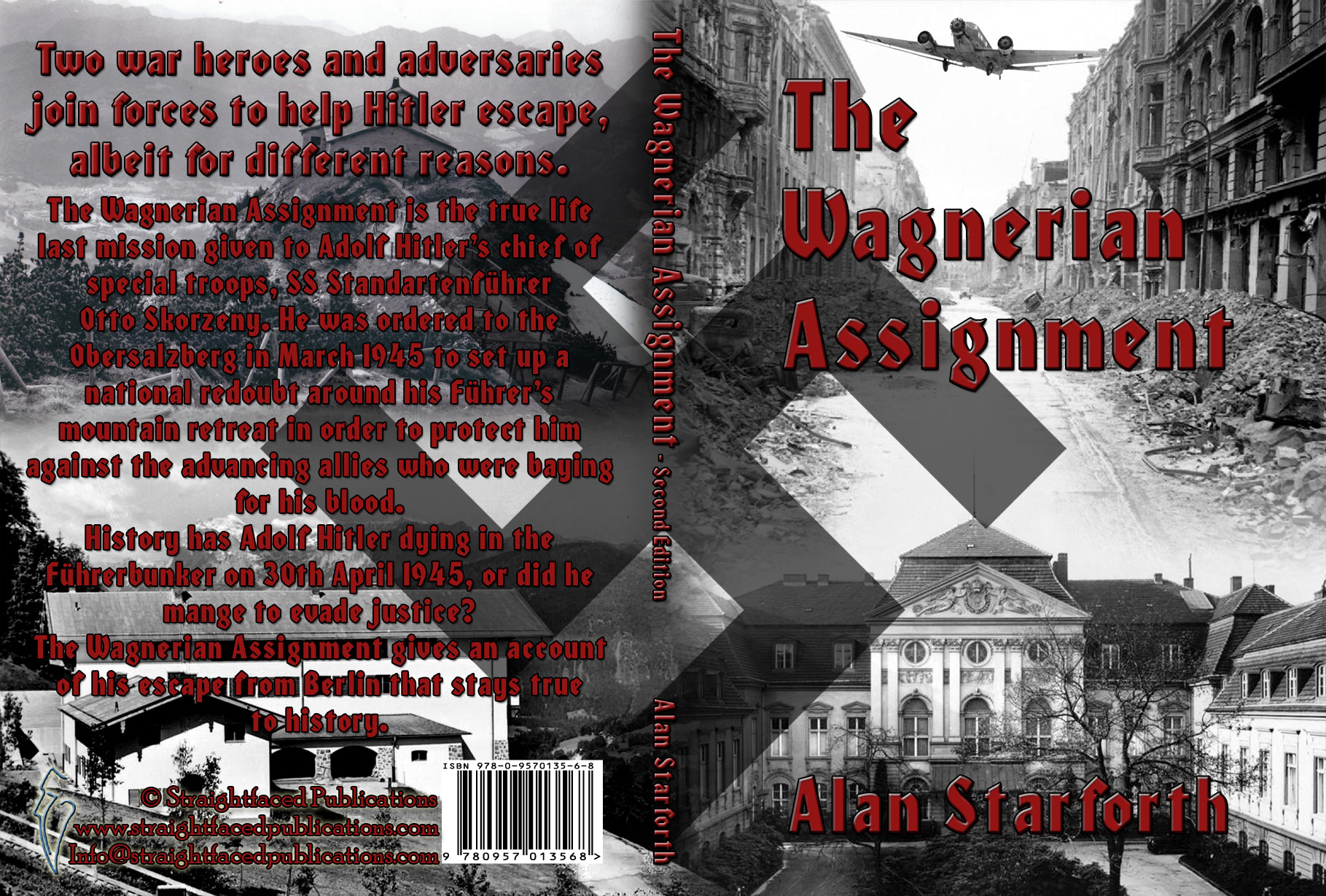 The Wagnerian Assignment
TAGLINE: Two war heroes and adversaries join forces to help Hitler escape, albeit for different reasons.
SHORT: Take an adventure through the pages of The Wagnerian Assignment, a true to life account of Adolf Hitler's escape from Berlin. Did he die in the Führerbunker or did he escape? Staying true to History The Wagnerian Assignment follows SS Standartenführer Otto Skorzeny's last true mission, did he succeed? did he fail? or did the allies help?
BLURB: The Wagnerian Assignment is the true life last mission given to Adolf Hitler's chief of special troops, SS Standartenführer Otto Skorzeny. He was ordered to the Obersalzberg in March 1945 to set up a national redoubt around his Führer's mountain retreat in order to protect him against the advancing allies who were baying for his blood.
History has Adolf Hitler dying in the Führerbunker on 30th April 1945, or did he manage to evade justice? The Wagnerian Assignment gives an account of his escape from Berlin that stays true to history.
Where to buy and Pricing?
UK:
£2.49 for Kindle
£7.99 for Paperback
US:
$2.99 for Kindle
Paperback dependant on exchange.
Amazon Kindle
Amazon Paperback
Straightfaced Publications Paperback
Paperback Details
Title: The Wagnerian Assignment
Edition: Second
Binding: Paperback
Genre: Historical Fiction
Length: 283 Pages
Size: 148 x 210
Publisher: Straightfaced Publications
ISBN: 9780957013568
Kindle Details
Format: Kindle Edition
File Size: 2093 KB
Print Length: 243 pages
Publisher: Straightfaced Publications; 2 edition (25 Feb. 2017)
Sold by: Amazon Media EU S.à r.l.
Language: English
ASIN: B06W2H2PZJ
Contact
Straightfaced Publications
Info@straightfacedpublications.com
Facebook
Twitter
For business enquiries:
enquiries@straightfacedpublications.com